Our Clinic
The Genesis Neuroscience Clinic's multidisciplinary team has expertise in providing clinical care and support for those with memory disorders, Alzheimer's disease and other neurodegenerative dementias.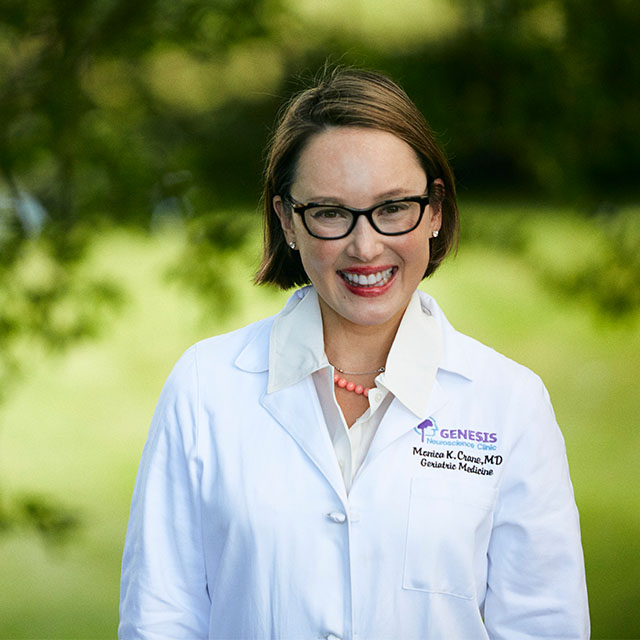 Monica Crane, MD
Medical Director
Dr. Monica Crane is board certified in Family Medicine with a Certificate of Added Qualification in Geriatric Medicine. She earned her undergraduate degree from Yale University and her medical school training at Jefferson Medical College. She completed her residency and a fellowship in geriatric medicine at The University of Pennsylvania. Dr. Crane serves as Medical Director for Genesis Neuroscience Clinic and is a Clinical Assistant Professor at The University of Tennessee Graduate School of Medicine. She previously served as the Associate Director of the Cole Neuroscience Clinic at The University of Tennessee Medical Center, where she was also Director of Clinical Research. Dr. Crane has participated and led a number of clinical trials focused on Alzheimer's disease and the related neurodegenerative dementias.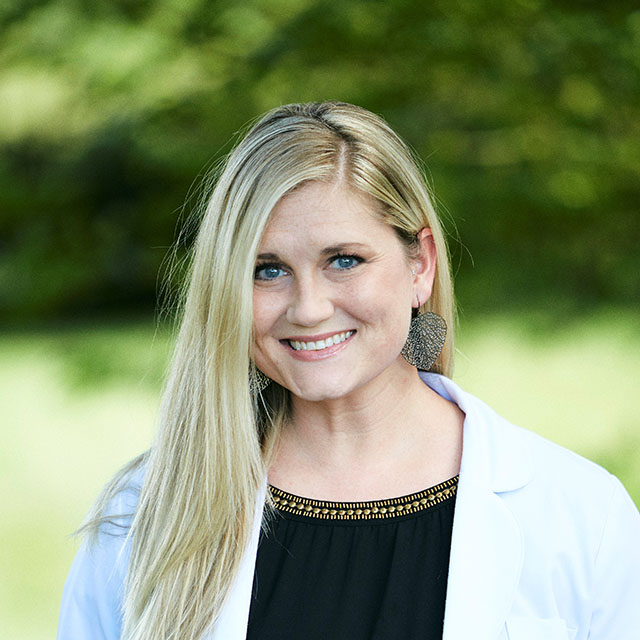 Amber Tayman, BSN, MSN, MPH
Clinical Provider
Amber Tayman is a family nurse practitioner from Morristown, TN. She completed both her Bachelor of Science and Master of Science in Nursing degrees at The University of Tennessee. She started her nurse practitioner career in primary care for seniors and has been working with Dr. Monica Crane at Genesis Neuroscience Clinic since the clinic opened in April 2017. She also earned a Master of Public Health degree and brings her expertise in health education and behavior change models to her care here at Genesis. Amber is passionate about helping seniors improve their quality of life through prevention and lifestyle change.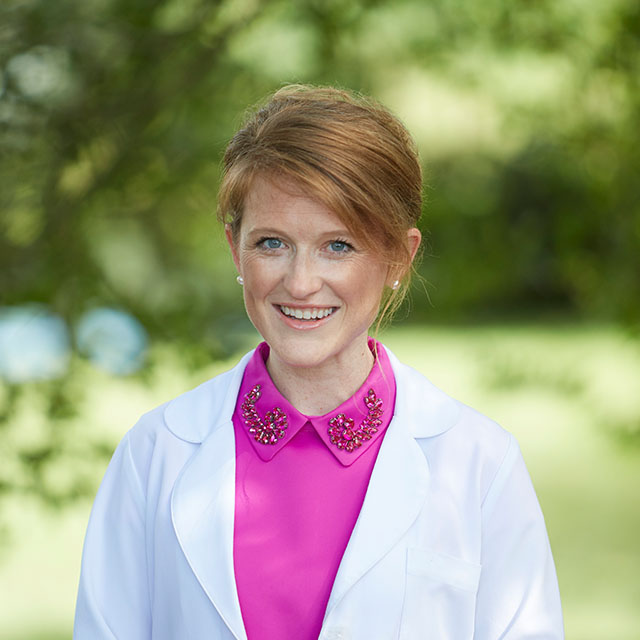 Sarah White, BSN, MSN
Clinical Provider
Sarah White is a family nurse practitioner from Oak Ridge, TN. She graduated with honors from Mary Washington College with a Bachelor of Science in biology in 2004. She graduated from Virginia Commonwealth University summa cum laude for both her bachelor's and master's in nursing in 2007. Sarah loves being a nurse practitioner and has experience working in family medicine, home health and the urgent care setting. She is thrilled to have joined Dr. Crane's team in October 2017 and loves the special care they provide for our geriatric population.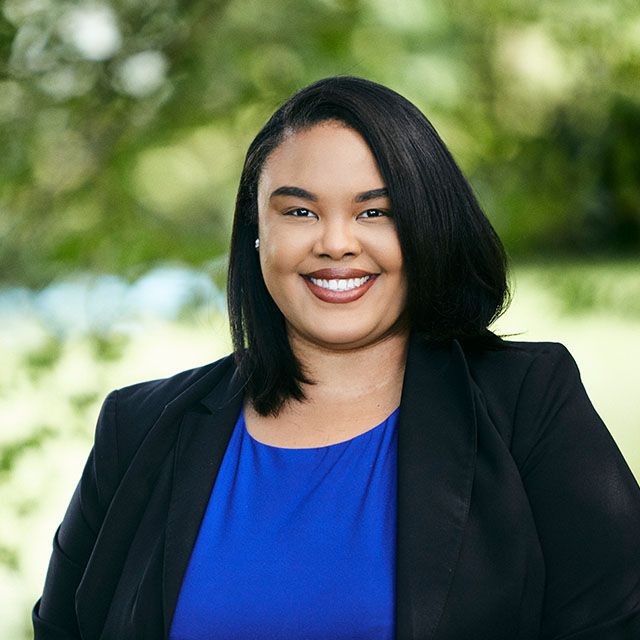 Jerica Jackson, BS
Clinical Manager
Jerica Jackson graduated from The University of Tennessee where she majored in Biochemistry and Cellular and Molecular Biology and minored in secondary education. She has been a part of the Genesis Neuroscience Clinic family for three years beginning as an intern and then joining our staff as the Senior Clinical Coordinator. As Senior Clinical Coordinator, Jerica revamped the current volunteer internship program. She now serves as the Clinical Research Coordinator and Clinical Manager at Genesis. She works closely with Dr. Crane and the center of Biomedical Research regarding the clinical studies that Genesis participates in. She is also responsible for helping our patients establish care at our office. When Jerica is not assisting our patients and their families, she is preparing for medical school. Jerica hopes to be admitted with the 2021 fall class.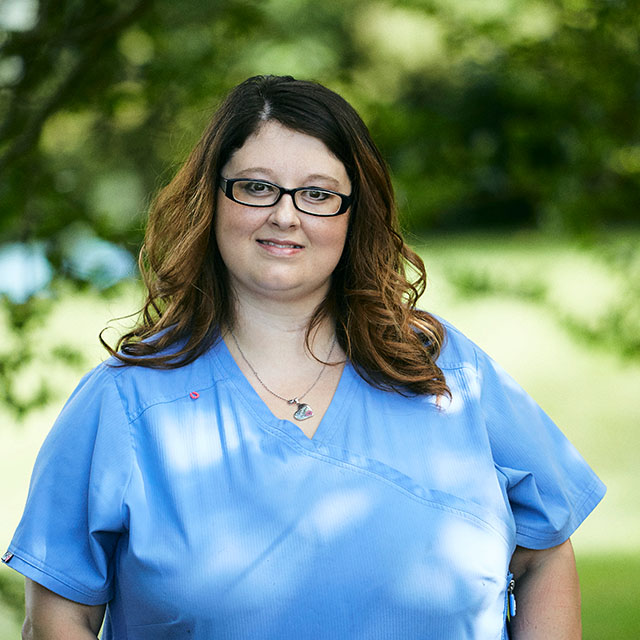 Tanya Hickman, AAS
Medical Assistant
Tanya Hickman began her medical career as a file clerk in 2003. While in that position, she found her calling to become a medical assistant. She graduated in 2007 with an associate's degree and began her journey in family practice. While she loved family practice, she really started to thrive when she started working in neurology in 2012 and has remained there since. She is currently a medical assistant with Genesis Neuroscience Clinic and loves helping and educating families and caregivers through their journey. She feels she learns more from her patients than they do from her.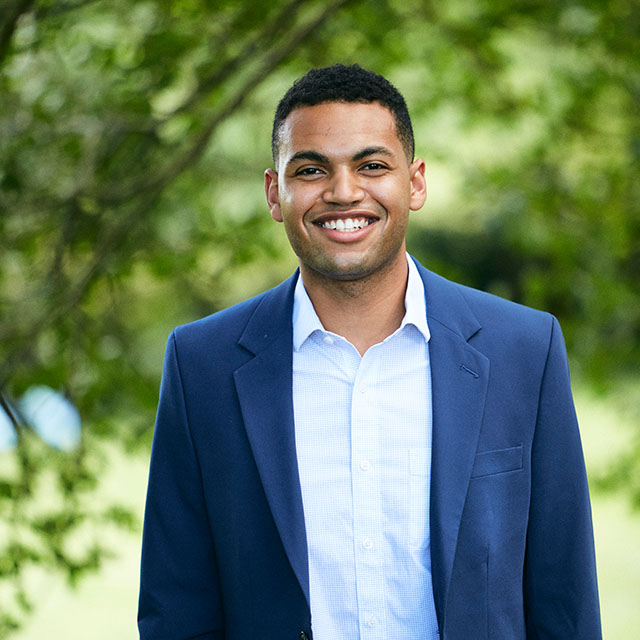 Austin Montgomery, BA
Senior Clinical Coordinator
Austin Montgomery is a Senior Clinical Coordinator at Genesis Neuroscience Clinic, where he oversees the clinic's intern program. This program competitively selects and trains individuals with a desire to work in medicine. Austin graduated from The University of Tennessee with a Bachelor of Arts in Neuroscience, where he also spent his time conducting research and serving his community. Austin helps Genesis lead a diverse group of interns through a unique hands-on experience aimed towards shaping future healthcare professionals. Austin is available by email for inquires on the Genesis Neuroscience intern program at clinical.coordinator@genesisneuro.com.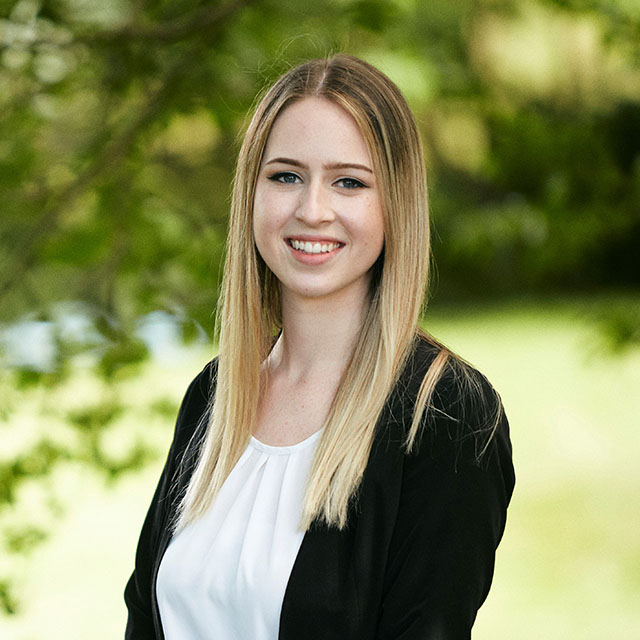 Jessica Brock, BS
Lead Medical Assistant
Jessica Brock is a recent graduate from The University of Tennessee with a Bachelor's of Science in Neuroscience and Psychology and was a member of the pre-medicine honor society Alpha Epsilon Delta. During her time in school, she worked as a Personal Care Assistant, and further broadened her passion for helping others. She spent her time participating in a diverse array of activities and groups, such as volunteering as an elementary school nurse once a week and interning at the American Heart Association, working to educate others on the importance of heart health. She began working with Dr. Monica Crane as an intern at the beginning of 2019 and was later hired as a Clinical Coordinator, where she moved into the Lead Medical Assistant position. Jessica is planning to attend medical school in fall 2022 and hopes to become a Geriatric Neurologist.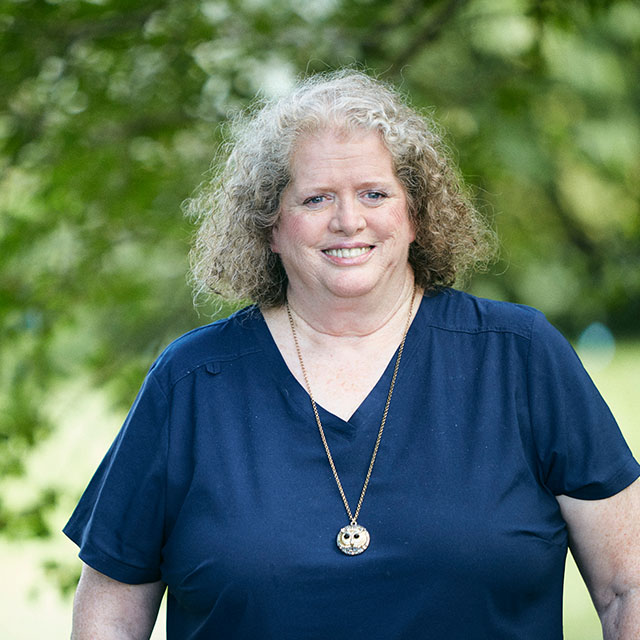 Kathy Broggy, CNA
Front Office Manager
Kathy began her career as a CNA and has worked in nursing homes, home health, The University of Tennessee Medical Center, hospital staffing and assisted living facilities. While working at a senior living facility, she made a career change and became an activity director. Several years later, another career change took her to Genesis Neuroscience Clinic and the opportunity to work with Dr. Crane whose work she had admired for years. Kathy's entire career has been caring for elders and in 2013 she created a Facebook page called "Help Make Knoxville, TN the First Dementia Friendly City in the USA". In 2014, she co-founded Purple Cities Alliance, a grass roots organization whose mission was to establish Knoxville as the first Dementia Friendly City in the United States. Since then, there have been several other cities across the U.S. who have used the Purple Cities model to create Dementia Inclusive communities.
Special thanks to Beall & Thomas Photography for our staff photos.